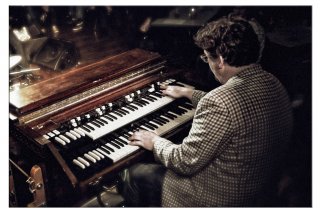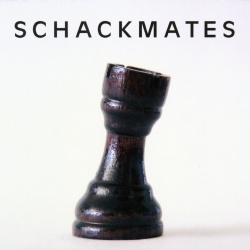 Danish Piano/ organplayer Martin Schack, performs in different constellations of bands. From bands performing his own original music, to neobop and mainstream jazz on hammond B3. Martin Schack is currently residing in Ribe in Western Jutland (Denmark) and he is teaching at The southern Danish music Concervatory in Esbjerg.
In February he has been Working gigs in copenhagen, with the Danish Radio Bigband, With Jacob Fischer and his own band; Schackmates. Martin Schack is often touring in Japan, China and Denmark. "SCHACK MATES", has also, frequently, been performing around Denmark and asia and was of course present at the LOVE LA FONTAINE concert.
Crew on the new "SCHACK MATES" album are: Jesper Loevdal; tenor and baryton-sax, Marten Lundgren; trumpet/ flugelhorn, Karsten Bagge; drums, Martin Schack; Hammond B3! This new record in a live recording, so you can really sense the vibe of the band! Schack os also touring Europe with American Singer/ bassplayer Katie Thiroux in the Fall 2018 and with guitarplayer Peter Bernstein in Europe in 2019. He also tours China With Sinne Eeg in 2019.
In a nutshell, Ribe is the oldest city in Denmark. Martin Schack and the local jazzsociety has produced a successful international jazz festival since 2001 that has had top international artists. His new jazz club is called Termensens. It is in an old restored book store from the 1500's and he has hosted the top Danish artists as well as international artists.
The venue Termansens, has run the venue since september 2017, and we has had concerts including artists like Katie Thiroux, Matt Witek, Justin Kauflin, Thomas Fonnesbæk, Sinne Eeg, Monique Thomas, Mad Mathias, Alice Carreri, Jazz på dansk
The club is owned and run by pianoplayer/ hammond organplayer Martin Schack, who has released albums under his own name with Tom Harrell, Peter Bernstein